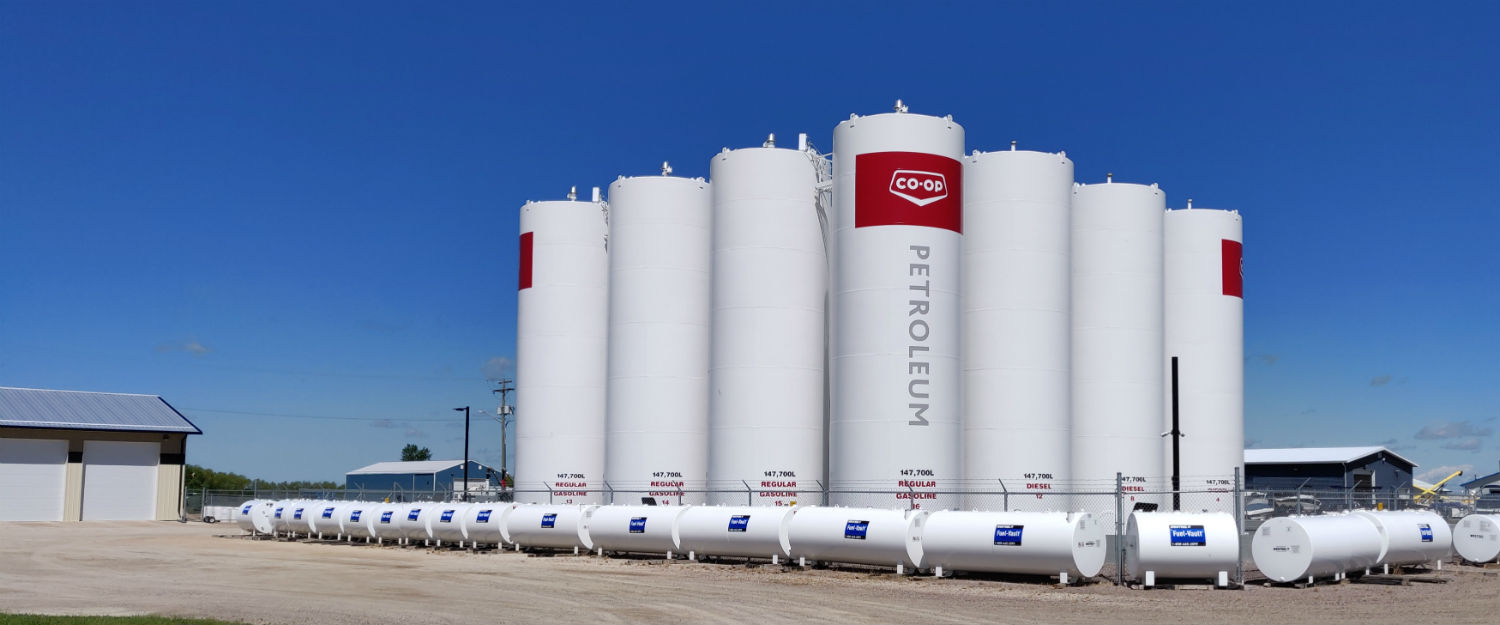 UL, ULC, DOT, Transport Canada, IBC, Non-Code and API (Modified) Steel Fuel Tanks
Excellence in steel fabrication for more than a century
Today, environmental and safety concerns demand that special care be taken when selecting liquid storage solutions, especially when it comes to the storage of petroleum products. That's why so many choose Westeel. As Canada's leading manufacturer of liquid storage products, Westeel offers the widest selection of tanks and tank options to meet the needs of almost any application. Westeel offers a fully customizable product line. Moreover, all of our products are professionally engineered to not only meet or exceed all government standards but are also competitive products in their
respective categories – exactly what you would expect from a brand that has stood for excellence in steel fabrication for more than a century, and all backed with some of the best warranties in the business.
STATE-OF-THE-ART MANUFACTURING
Westeel's commitment to innovative engineering and application of the latest technologies has made it a leader in the steel products manufacturing industry in North America. As part of that commitment, Westeel invests in the latest manufacturing techniques and equipment including computer assisted cutting and welding. The result is precision manufactured products that fit together perfectly, last longer, and perform as expected. One of the most important factors in determining the longevity of any tank is the quality of its paint finish. That's why Westeel employs state-of-the-art paint application processes that ensures the finish provides superior protection from weather and corrosion. This results in a highly durable chemical and scratch resistant finishes suitable for the toughest environments. Westeel's petroleum storage manufacturing facilities are dedicated to tank fabrication only and are certified ISO-9001:2008.
PRODUCT OFFERING
Single wall cradle tanks (ULC, UL or non-code) in sizes to 4,500 liters
Dual wall, horizontal Fuel-Vault® fuel tanks (ULC or UL) in sizes from 1,300 liters to 120,000 liters

Highly customized tanks are our specialty.  We'll build a tank to fit almost any situation.

Vertical single wall tanks (ULC or UL) with dual floor corrosion protection in sizes up to 235,000 liters
Road-Vault® (Transport Canada, IBC or US DOT) mobile petroleum tanks in single and dual wall (protected) configurations in sizes up to 4,500 liters
Recycoil® (ULC) used oil tanks
Fuel oil and home heating oil tanks (ULC or UL)
Generator base tanks (ULC or UL)
Dished head tanks (ULC)
AND MORE
More Information
Click here for more information on Westeel Petroleum Products.
Click here to download the Westeel Petroleum Product brochure.
AGI Westeel Petroleum Fabrication Facilities are located in Tisdale, Saskatchewan, Canada and Olds, Alberta, Canada.  Visit the AGI Westeel for a complete suite of products.