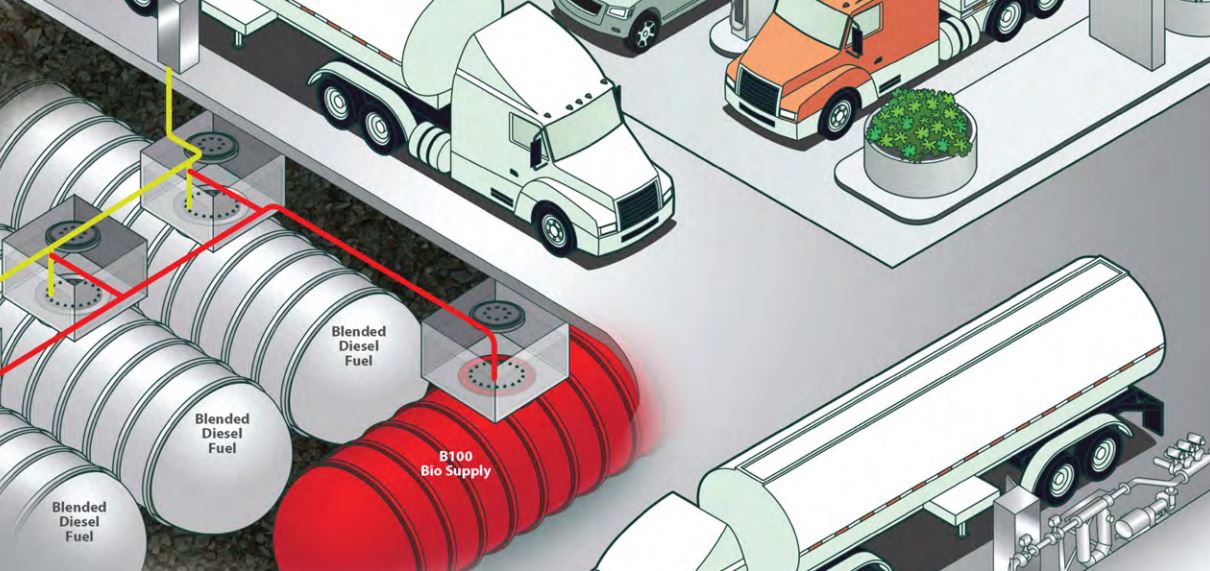 Biofuel Blending, Additive Injection and Fuel Management Systems
Blend Fuel with Efficiency
If you're blending fuel by hand, manually or without complete automation, you're losing time, product and money. Junge Control provides fuel-blending solutions that reduce errors, provide pinpoint accuracy and keep your operation running smoothly.
We have solutions for blending operations of any size. Whether you need help with two-product blends, additives or more complex compositions, Junge has a solution or you.
Eliminate the need for multiple expensive tanks and condense your fuel production process with Junge Control's Fuel Manager.
Take control of your two-product blends with the Bio Blender, a fuel management system that acts as a biodiesel calculator.
Blend fuel and additives with ease and accuracy with the Fuel Injector.
More Information

Click here for more information on AGI Fuel Management and Blending Systems.
Click here to download the AGI Fuel Management Brochure.
AGI Fuel Management and Blending Systems are manufactured by AGI Junge Control in Cedar Rapids, Iowa.  Visit the AGI website for a complete suite of products.